Looking Back to 2006
Track & Race Car Magazine
---
In September 26, 2003 a press release announced: Keith Wood, co-editor of publisher Unity's Performance Ford magazine, is to edit Track & Race Car, the new launch from Unity's consumer division. The first issue of the monthly magazine is due in November 2003 and the initial print run is 70,000.
Content is mostly from the site's 2006 archived pages.
Welcome to trcmagazine.com the all new and official online website for every Track & Race Cars reader.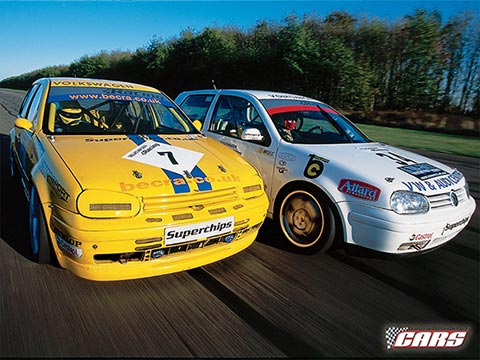 If your monthly fix of TRC simply isn't enough to satisfy your needs then this is the best place to be. In between picking up your latest magazine you can come here to chat, have a sneaky peek at all the latest race products and keep up-to-date with the latest track day dates.
Our extensively redesigned site is now bigger and better. Not only is there a great new layout to reflect the magazine's innovative design and content but it's also crammed with extra interactive features and a comprehensive forum.
Touring Car special - past, present and future

Ultimate Lotus 7-style kits guide

Z-Cars Mini, Impreza STi, MX5 and Chevrolet Kalos track tested

Airfield track day guide

Race awnings reviewed

Buying guides for track and race cars

Race reports

Free classifieds

Track day listings

Project cars
Plus much more!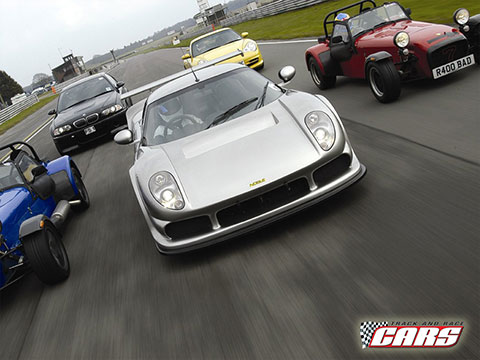 June 2006
If you're mad about Touring Cars then the June issue of Track and Race Cars is for you. TRC takes a look behind the scenes at Andy Priaulx's WTCC BMW headquarters and delves inside his latest 320si in the process - the car in which he hopes to defend his world title.
~~~~~
AN ASIDE: I really enjoyed keeping up on the racing news with Track & Race Car, Sad with its demise. But fortunately the web is always offering up new site keeping racing aficionados in the know. I remember the 2006 Showdown in Macau in which three drivers of the BMW national teams had the chance to win the drivers' title in rounds 19 and 20 of the series. I flew to Macau with some friends who were as fanatic about the Guia Race of Macau as I was. Macau's 6.120-kilometre Circuito da Guia blends twisty turns and narrow blasts with long, wide-open straights and sweeping corners, plus gradient changes creates one of the most challenging and spectacular street circuits on the planet. I was rooting for Andy Priaulx to win the title. If he did he would equal Roberto Ravaglia (1986 and 1988 ETCC, 1987 WTCC), being FIA Touring Car champion for three years in a row. This is what Andy Priaulx (BMW Team UK) said prior to the race:
"I cannot say it too often: I love Macau. It's a very special circuit, and driving there is good fun. I just like everything about this track. This place is a buzz. The many casinos make for a unique atmosphere. Imagine racing in downtown Las Vegas-- On the one hand, it will be crucial to have a good qualifying. In the races, you need to be self-confident and highly focussed. Of course it will be an advantage to be rather light in Macau. Nevertheless, I expect an exciting finale."
My bets were all on Andy Priaulx and he pulled it off. He's the only FIA Touring Car champion to win an international-level championship for four consecutive years (2004 to 2007). Jumping ahead to 2019, I was back in Macau to watch Andy Priaulx again. And he didn't disappoint. The man is an amazing driver. And right on point, Priaulx secured his maiden win in the FIA World Touring Car Cup in Macau after joining Lynk & Co Cyan Racing at the end of 2018. Lynk & Co, had great Circuito da Guia results. They powered all three race winners in Macau! A great accomplishment, as far as I am concerned.
Now we are into 2020 and the0 WTCR – FIA World Touring Car Cup fires into life at the Circuit Moulay El Hassan in Marrakech, Morocco, in March 2020. Circuit Moulay El Hassan is located in the heart of Marrakech's bustling hotel district. I will be there. I already have my plane ticket and hotel lodging set up, race tickets bought. I am now in the process of buying some women's sunglasses online and replacing my prescription lenses in my favorite Ray Ban glasses. My favorite online store, Eyeglasses.com, has a huge selection of Ray Bans & can do all these tasks - I don't even have to leave the house. Next will be a few new outfits for the trip and I will be ready for Morocco. I plan to meet up with some European friends who will be flying in for the races as well. It should be glorious.
~~~~~
Closer to home, TRC also gets up close and personal with the current BTCC and asks whether anything can be done to improve the racing. To show you how good it used to be, Andrew Charman relives the BTCC of 1993, (a vintage year and a good example of life before Super Touring rules) and to prove that things are in need of a shake-up, we present our blueprint for the future of Touring Cars - take note Alan Gow.
Looking to buy a Seven-style kit car? Then the June issue is a must buy, as TRC reveals every manufacturer and kit available in the UK from the humble Vindicator to the mighty Caterham. We also bring you a round up of race reports from TRC sponsored championships, comprehensive buying guides on track and race cars, track tests, an idiots guide to the Ford Crossflow, a month of trackday and test dates for your diary, free classifieds and much more besides...
---
PORSCHE POWER UP
Some people wouldn't mess about with a Porsche Carrera, but Evolution Motorsports would argue otherwise. It's V-Flow induction kit has been designed with state-of-the-art technology and uses a ram-air technique to achieve lower intake temperatures and gain extra power. Evolution Motorsports claim a 10-12bhp hike with up to 25bhp extra if used in conjunction with it's upgraded software. Suitable for the 996/997 model 911s and the Porsche Boxter.
PRICE: POA
For more information give them a call on 02380 558636 or check out www.regal-auto.co.uk
OFF YOUR ROCKER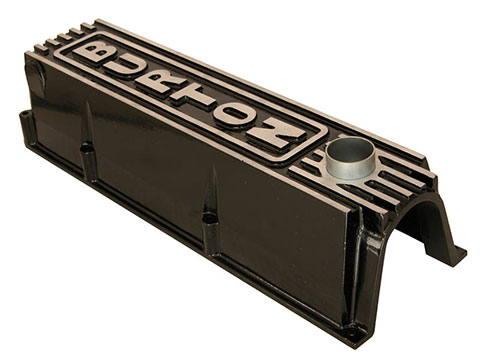 The Burton rocker cover for the SOHC Pinto is back by popular demand. The original covers were discontinued a few years ago and since then second hand items have been changing hand for as much as £150, so Burton has done the decent thing and re-introduced the branded covers in black only and in standard front filler or rear filler configuration. Get yours quick before they change their mind again.
PRICE: £125
For more information give them a call on 0208 554 2281 or check out www.burtonpower.com
GOLF STOP
These new Mk5 Golf GTi brakes from AP Racing include a pair of 330mm discs and four pot calipers. The upgraded stoppers, perfect for track or race use, are available in a black or red finish and have been designed to fit under the standard VW 17inch and 18inch alloys. The kit includes lightweight mounting brackets and bolts, a braided hose kit, Ferodo DS2500 pads and DOT 5.1 fluid.
PRICE: from £1640 .60
For more information give them a call on 024 7663 9595 or check out www.apracing.com
---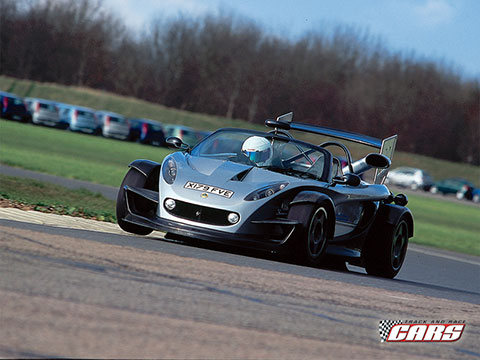 In the May 2006 issue
Roll out the Union Jacks and turn up the Elgar as we celebrate the best of British motorsport and engineering.
The May 2006 issue of Track and Race Cars will make you swell with pride if you're British and turn you green with envy if you're not with as we bring you the stunning new Brooke Double R with Duratec power and the jaw-dropping new Lola T70 race car.
There's plenty to get excited about this year if you like you're racing, as Dunlop introduces it's innovative Great and British Festivals designed to give spectators the chance to get closer to the action and out on track.
As well as this we present our all time top British drivers from Formula One to Rally Cross as well as a review of the latest Lotus Exige S, Marcos TSO Coupe and Z-Cars latest Mini creation.
On top of the May issue is packed with all the usual test drives of the best track day machinery, technical insights into the Toyota 4AGE engine, buying guides, free classifieds, news and new products.
You can't afford to miss it.

In the April 2006 issue
TRACK DAY STARS
CAPTAIN SENSIBLE? - The new Elise has traction control, ABS and a roof – but does that mean it's lost some of its no-nonsense appeal?
SMALL WONDER - Keith Wood gets behind the wheel of what looks set to become Westfield's best-seller – the Sport 1600i.
MINI EVO - It doesn't have four-wheel drive or a rally pedigree but the new Mitsubishi Colt certainly does have a few tricks up its sleeve.
FEATURES
INSIDE – Westfield Sportscars Martyn Morgan Jones gets the inside story on how Westfield Sportscars has grown up over the years.
EVENTS YOU MUST SEE IN 2006 - The title says it all really – 21 motorsport events that you can't afford to miss out on this year.
RACE READY - It may have been designed as a state-of-the-art track day machine but Juno's latest Duratec-powered TR220 has lost none of its racing edge.
DRIVING TIPS – FROM THE EXPERTS - Take these tips on board and you're guaranteed to go faster – probably.
BOLT FROM THE BLUE OVAL - After taking back-to-back victories, Peter Knivett lifts the lid on what makes Ford's new 2006 Focus WRC pace-setter so fast.
HI-FIDELITY - The Lancia Fulvia Rallye HF Coupé was no rally supercar but it was a real thoroughbred, as Martyn Morgan Jones explains.
INSIDE TRACK
TRACK AND RACE GOODS - Everything from turbo conversions to air filters – get ready to melt the credit card.
TRC DIARY - Four weeks of track and test days to choose from.
WHAT GOES AROUND - Andrew Charman reveals the future of NASCAR – and it could be coming to the UK soon…
TRAILER PARK - Without a trailer you're going to really struggle on race day. Luke Wood looks at the options.
INSTANT EXPERT - All you'll ever need to know about the Vauxhall XE engine.
PEBBLE DASHED? - Protect that pretty paintwork with the latest Venture Shield protective film.
BUYING GUIDE - TRACK - Armed with a bigger budget, we hunt down some front-wheel drive track day bargains.
SECOND HAND THRILLS - Mike Breslin investigates the pitfalls of buying a used racing car.
BUYING GUIDE - RACE - Go racing for £10k – Keith Wood shows you how
---

In the March 2006 issue
TRACK DAY STARS
MICRO MACHINE - Like a Group C racer straight from the Eighties, the tiny Kellforms Retoga is coming to a track day near you.
POWER TO THE PEOPLE - It's not as lairy as the old RS, but the Focus ST is still a cracking drive and a must for Blue Oval fans.
GIANT KILLER - Can the Cayman S overtake the 911 and Boxster in the desirability stakes? Stuart Gallagher reckons it's a pretty close call.
HOTTEST HATCH - Dominic Holtam holds on for dear life as he experiences a hot lap of the 'Ring in AC Schnitzer's concept MINI Cooper S.
FEATURES
SWEET THUNDER - Martyn Morgan-Jones unravels the mystery of the original widow-maker and instant automotive legend, the AC Cobra.
JUST TURN LEFT - Sounds easy doesn't it? Well according to champ Stevie Hodgson there's a lot more to short oval racing than meets the eye.
BEST OF BRITISH - Roger Green highlights the rise and rise of Radical Sportscars and the future of the SR9 Le Mans racer.
TOO COOL FOR SCHOOL - Forget the maths homework and let your kids loose on a race track.
COMBE AND GET IT - With big crowds and big grids the Castle Combe Saloon Championship is looking better than ever for 2006.
THUNDER ROAD - Just when you thought brash V8 Saloons had had their day, along comes this, the mighty 650bhp XV8R SuperSaloon.
INSIDE TRACK
TRACK AND RACE GOODS - Make sure you're all kitted out for the next season of racing
Monkey bikes. The best way to get around a race paddock is on a bike. We show you how to do it in style.
AUTOSPORT 2006 - All the best bits from this year's International Autosport Show.
RULE CHANGE - With the 2006 WRC now underway, Martin Sharp is your guide to the latest rules and regulations.
INSTANT EXPERT - Read this and impress your mates down the pub with your knowledge of the Ford Zetec engine.
TRC FORUM - New this month is our letters page, so drop us a line and win a CG Lock in return.
TRC DIARY - In-depth track day dates for the month.
BUYING GUIDE – TRACK - Four-wheel drive track cars for less than £5k. There's more out there than Subaru Imprezas you know.
BUYING GUIDE – RACE - It may sound expensive, but believe it or not you can go single-seater racing with just five grand.
---

In the February 2006 issue
TRACK DAY STARS
DRIVE MORE, GET MORE - It looks like a Group C Le Mans car but smaller and running a Yamaha R1 bike engine, this is the Lynx LR1
LAST CHANCE SALOON - The last of the Evolutions, the MR FQ340, before it steps aside for the latest Concept Sportback
PEPPERAMI - Vauxhall's red-hot Astra VXR is ballistic in a straight line, brilliant on the dyno and actually looks good. But how does it fare around the TRC Test Track?
CHEESE ON TOAST - Smart's limited edition RCR Coupé looks pretty racy but sadly it doesn't have an engine to match. Does it really matter though?
FEATURES
GUIDE TO SHORT-OVAL RACING - Andrew Charman guides us through the rough, tough, weird and wonderful world of Short-Oval Racing
PROJECT-X - The longitudinal V6 engined Project-X could quite possibly be the track day car of 2006, especially with 300bhp on tap…
TORQBAR CHALLENGE - It was simple: six classic rally cars put head-to-head to see whose the quickest with Pentti Arikkala at the wheel
INSIDE TRACK
TRACK AND RACE GOODS - New Year brings new toys to buy for your latest build, it's all here
SUIT YOU, SIR - The best outfit combinations including suit, hat, gloves and boots for those bargain hunting or money splashing
DIFFERENT STROKES - WRC suspension is a complicated affair but Martin Sharp attempts to shed some light on the subject
LIFE OR DEATH - part TwoThe Hans Device and properly fitted harnesses will save your life, as Keith Wood is keen to point out, again
TRACK AND RACE CLINIC - Bill Sollis once again helps out a clubman racer, this month it's a Castle Combe Peugeot 205 GTi
RACE REPORTS - The final rounds of the 750 Motor Club's Hot and Stock Hatch Championships, find out who won...
TRACK DAY REVIEW
BUYING GUIDE – TRACK - Here it is, the best rear-wheel drive track cars for under £5k. There are some bargains to be had…
BUYING GUIDE – RACE - Get your licence, join the club, buy the car and race it for a year – all for under £5k. This month it's sports cars
---

In the January 2006 issue
TRACK DAY STARS
ANOTHER LEVEL - The Aeon GT3 is something of a revelation. It's been tested to perfection at MIRA for starters
OLD'S COOL - Who says old-style cars were boring. The Tiger ERA 30 certainly isn't
EURO THRASH - The Brabus Smart Forfour has a lot going for it but Luke Wood remains unconvinced
STEER FROM THE REAR - Keith Wood muscles in on the mighty Monaro VXR. Big engine, big smiles
FEATURES
TRACK CAR OF THE YEAR - We put 15 of our favourite cars through their paces, get out the scorecards and announce the very first TRC Car of the Year
HIGHS AND LOWS - Luke Wood takes a look back at what made TRC laugh and cry in 2005 regulars
TRACK AND RACE NEWS
OUR TRACK AND RACE CARS
NEXT MONTH
SUBS
TRACK AND RACE LISTINGS
TABLE OF TRUTH
CLASSIFIEDS
INSIDE TRACK
TRACK AND RACE GOODS - Last chance to stock up on those stocking fillers before the big day
HEAD CASES - Crash helmets are there to help you not die in a nasty crash. Luke Wood straps on a few for size
BILL'S RACE CLINIC - The 750MC Stock Hatch Championship is toughly contested, so Bill Sollis lends a helping hand to a rather neat MG ZR
LIFE OR DEATH - PART 1 - The Hans Device and properly fitted harnesses will save your life, as Keith Wood is keen to point out
RACE REPORTS - All the latest from the Stock and Hot Hatch championships, plus the last round of the Track and Race Saloons
TRACK AND TEST DAY DIARY - The winter guide to all the nation's track days and test sessions
TRACK DAY REVIEW - Keith pays a visit to Oulton Park for a Tracksport-organised day of fun
BUYING GUIDE – TRACK - The first in a series of guides, we show you the best front-wheel drive track cars for £5k
BUYING GUIDE – RACE - Get a car and race it for as little as £5k. Keith Wood takes you through the options
TRACK AND RACE LEGENDS - The legendary Simpson smack hat
---
---
Events Diary
IN ASSOCIATION WITH…
Trackdays.co.uk, the UK's number one independent specialist track day website, offers extensive choice and information on both driving and riding track and experience days.
There's a knowledgeable team at the end of the phone ready to advise you and because trackdays.co.uk isn't tied to any group or circuit, the guidance it provides is unbiased, so you can feel safe in the knowledge that the day you choose really will match your needs.
Log on today to www.trackdays.co.uk or call 0870 444 5541 for more information.
---
Not listed?
Track days are becoming more and more popular every year, which in turn means they are oversubscribed a whole lot earlier, too. So the 2004 Track & Race Cars Diary is a vital tool to your season especially if you want to stay one step ahead of the chasing pack. The Track & Race Cars Diary features all the dates, organisers' details, noise limits and the prices of the events. It's small, perfectly formed and can be dragged around with you wherever you go, so there's no excuse if you miss an event the TRC Diary will be there to help you plan your year, making it easier to keep those holiday dates, wedding plans or a weekend free for watching a round of the BTCC. Of course, this diary works effectively by being comprehensive and accurate, so if you're a track day organiser and your dates haven't been listed then please supply us with your yearly calendar via e-mail (trc@unity-media.com) or by post at the address below so we can ensure that the 2005 edition is even better than our first attempt.
For now have a fun season of going around in circles and remember a few things to make your day more enjoyable obey the rules set by the organisers, keep an eye in the mirrors and soak up plenty of advice from the instructors.
Track & Race Cars
To update or to submit your season diary, please supply the following as best you can.
Date(s) of the event(s)
The venue(s)
Organiser details (website and telephone number)
Noise limit of the event(s)
Cost of event(s)
Please send them to:
Track & Race Cars Diary 2005
Unity Media Plc
Becket House
Vestry Road
Sevenoaks
Kent, TN14 5EJ
---
---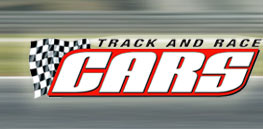 The team behind Track and Race Cars Magazine:

Editor - Keith Wood
E-mail: kwood@unity-media.com
"I'll keep it short and sweet. I'm 25 years old and fanatical about racing cars. The fact I've been lucky enough to compete since I was a toddler on two wheels and then onto four wheels by the time I was ten is fantastic. Great Britain has the best Club Motorsport in the world and my aim is to showcase the cars that make it so secure along with the ever increasing track day racers. So far it's been an interesting journey and we haven't even completed a year. I hope you enjoy the magazine as much as I have fun putting it together".
Deputy Editor - Luke Wood
E-mail: lwood@unity-media.com>
As a new comer to the UK club Motorsport scene, I'm annoyed with myself for leaving it for so long. If I knew it was going to be this much fun 15 years ago, I would have ditched those piano lessons I used to have as a child for a two stroke kart in the blink of an eye. Therefore, as a late starter, I'm doing my best to make up for lost time and have sorted myself out with a race licence and a Stock Hatch Ford Fiesta with a view to learning my race craft in the 750 Motor Club's exciting Stock Hatch Championship. And if you're really into your cars, and haven't already done so, then I suggest you do the same. There's not many things in life that'll give you the same kind of buzz as motor racing.
---
---

In the September 2004 Issue
LAP OF THE GOD - Luke Wood laps Brands in a legendary Porsche 962
TOUGH TIMES AHEAD – The crowds go wild as TRC tackles Le Mans in an Ariel Atom
STOCK KARTS - Keith Wood samples a day's sprint kart racing with Club 100
TRC ACADEMY - Ian Berry takes in the best of British Karting to find us a star of the future
FORZA ITALIA – Peter Knivett goes one make rallying, Fiat Stilo style.
LET'S TAKE THINGS FORWARD - Rallycross could be changing forever. And it's all down to those pesky Europeans
SOUTH AFRICAN STORMER – An Ultima GT gets Alfa twin-turbo power. Andrew Brown reveals all.
THE ITALIAN JOB - A classic Italian racer driven by a classic Italian race driver
RALLY AND RUM - Martin Sharp travels to Barbados for the Rally Carnival. It's a hard life...
BEAT THE RADICAL – Has a standard Porsche GT3 R3 got what it takes to beat the Radical?
ELISE TYPE-R - Luke Wood road-tests a Civic Type-R powered Lotus Elise
R-RATED - Euan Sey puts the VXR220 through it's paces at Croft
TABLE OF TRUTH - A lowdown of all the cars we've timed

In the August 2004 Issue
LOTUS BLOSSOM - The new Exige has had a heart transplant. Euan Sey discovers how it's bearing up.
DOG EAT DOG - Keith and Luke do battle in a pair of Ginetta G20s in a round of the Ginetta Championship at Croft. May the best man win.
FISTFULL OF FURYS - A Fisher Fury is a race car that's just waiting to happen. Luke Wood shows you how.
MINI MASTERS - Keith Wood gets under the skin of a Mini Miglia and Se7en.
BACK TO THE FUTURE - The English Racing Automobiles ERA is back on track.
START 'EM YOUNG - If you're looking for the stars of the future, then look no further than T-Cars.
MAGICAL MGA'S - Martyn Jones shows us around two venerable, yet very rapid MGA racers.
KING TWO - The 205 is alive and kicking thanks to the Challenge rally series.
BEAT THE RADICAL - Is the mid-engined V6-power in this GTM Libra enough to beat the Radical?
MASKED MATTERS - David Stokes tests a range of arc activated headsheilds.
ART OF DRAFTING - Andrew Charman blows away the myths about drafting.
20-20 VISION - Keith Wood track tests the Ginetta G20. It's a road car, but it¹s got race car intentions.
SPYDER SENSE - The GTM Spyder may have lost its roof but it's a focused track day tool at heart.

In the July 2004 Issue
ANIMAL ATTRACTION - Luke Wood gets the TVR Tuscan race car experience courtesy of Britcar front runners Top Cats.
WITNESS (THE LACK OF) FITNESS - Back to house of pain, Pro Performance run TRC through a pro training circuit. It's back to the house of pain for Keith…
RACE DAY - A behind the scenes look at the Ariel Atom 2s first ever race weekend - from zero to hero in two days.
RAPID DELIVERY - Andrew Charman shows around Kevin Clarke's stunning Pick-Up Truck racer and introduces us to the series 64 track warriors? Our cover story takes us to the limits to find the ultimate VX220…
V8 THUNDER - Prism Motorsport prepared twin turbo V8 powered E30 BMW racer.
NOMAD - Martyn Jones guides us around the classic Grand Touring Prototype Nomad.
DUST DEVILLED - Fly-on-the-wall Peter Knivett follows the ups and downs of the unique Suzuki Ignis.
BEAT THE RADICAL - It's still in race trim but the Global GT Light will soon be road legal…
TRACK AND RACE GOODS - All the latest products for your race and track day car.
FUEL FOR THOUGHT - Luke Wood informs us of how Shell can make race fuel lighter.
THROTTLE BODIES – TESTED - David Moore explores the wonderful world of throttle bodies on a Zetec.
TRC SALOON CHAMPIONSHIP - Saloons visit Lydden for a weekend away.
LEGENDS - All-out carnage as the Legends have ups and downs at Oulton Park.

In the June 2004 Issue
AUTOCLASSICA – Live the dream and drive a Porsche GT3 Cup racer.
WITNESS (THE LACK OF) FITNESS – Keith, Luke and Paul get physical with the sports scientists at Pro Performance.
TRC ACADEMY – TRC is offering young karters the chance to drive a Formula BMW.
COOL RUNNINGS – Fluke Motorsport's WR1C isn't what you'd call a conventional rally car.
TESTING TIMES – Craig Shepherd is back and this time he's brought a Saxo VTS Stock Hatch.
ATOM BOMB – The Ariel Atom 2 racer certainly looks the business, as Keith Wood finds out.
THE WORKS – Luke sees how the John Cooper Challenge is shaping up for 2004.
THE NAME'S BOND – Martyn Jones takes a look at the Bond Formula Junior Race Car.
CLIO CROSSER – Clio V6 power means rear-wheel drive could be the way forward once more.
BEAT THE RADICAL – Take a Westfield and a turbo'd Fireblade and you might beat the radical…Maybe.
CAGE RAGE – Andrew Brown pays a visit to Fabricage with just one of his many Alfas.
THE RIGHT STUFF – Part one of our look at the essential part that oil and fuel play in your race car.
ENTRY ATOM – It may not have the wings of its race car brother, but the entry-level Ariel 160 is just as rewarding to drive.
MID-ENGINED MENACE – Fit a cage and a set of control tyres and the Fisher M.en.ace makes a pretty handy race car.
In the May 2004 Issue
EXOTICA - Keith Wood attends a CPA track day.
HISTORIC MOTORSPORT SHOW - Roberto Giordanelli takes a look back at the first International Historic Motorshow.
RACE DAY - It's Luke's first Stock Hatch race and he's as cool as a cucumber.
FAME ACADEMY - Peter Knivett goes back to school at Ford's RST rally academy.
TREND SETTER - Andy Burgess is back and with his Lupo Sport he's set his sights firmly on the 2004 Stock Hatch Championship.
GREEN FLAG 2004 BTCC - The 2004 BTCC could be the best that we've seen for years.
ROLLING THUNDER - Is Rockingham's Days of Thunder series going to be the next best thing? Andrew Charman believes that it very well could be.
KREMER Vs THE WORLD - Brian Laban tells the story of the Kremer K3. Possibly one of the greatest racing 911s ever.
PUGGERING ABOUT - Take a Pug 306 and mix rear-wheel drive plus a pinch of Toyota, Subaru, Ford and BMW.
BEAT THE RADICAL - A 222bhp Lotus 340R takes up the challenge this month. It's got all the right bits, but is it enough to beat the Radical?
TRACK AND RACE GOODS - The racing has started so make sure you're fully equipped for the season.
BIG FISH, LITTLE FISH - Luke tests at Bruntingthorpe in his XR2 while Gruppe M puts a GT3 RSR through its paces at Donington.
HANDY ANDY - More top tech tips from our man in the field, Andrew Boakes.
ENTER THE DRAGON - Ever dreamt of driving an F1 car? Then be sure to check out the F1R from Dragon Sports Cars.
EXTREME SPORTS - Westfield's XTR4 ditches bike power for Audi 1.8 20-valve turbo boost.
In the April 2004 Issue
TRACK TEACH - Want to know the best ways of learning a circuit? Here's how.
MAXX ATTACK - Keith takes a trip to Ascari to see if the new Dunlop SP Sport Maxx tyre can live up to its hype.
FIGHT CLUB - When racing drivers lose their rag all hell can break loose. We bring you some of motor racing's best fights and temper tantrums.
THE GOD FATHERŠ AND SON - Roberto Giordanelli gets to grips with the new Alfa Romeo 147 GTA Cup and the ETCC-winning 156 GTA Super 2000.
TRACK AND RACE ACADEMY - We're offering ten young hopefuls the chance to come along to our Track and Race Cars academy, with the chance of a test drive in a Formula BMW in Spain.
UPHILL RACER - Martyn Jones tackles Prescott Hill behind the wheel of a rather special Lotus Elise.
BACK TO THE FUTURE - Peter Knivett drives a Cortina MK1 1500GT that blends WRC preparation, a classic layout and stacks of driving talent.
A TOUCH OF FROST - It may look like a regular Mini, but this Holeshot Cooper is capable of hitting 60 in 3.4 seconds. Luke Wood investigates.
MCRAIDER - After shadowing Colin McRae on his first Paris-Dakar rally, Jeremy Hart reports back from the deserts of the Sahara.
BEAT THE RADICAL - Holeshot Racing's Dax Rush has a lot of power thanks to a turbo'd Hayabusa. But does it have enough to beat the Radical?
TRACK AND RACE GOODS - Dozens of must-have products for that racing project car.
MR BUMP - Keith gets all technical with the second part of our Lupo coilover setup guide.
HANDY ANDY - Our man with a spanner, Andrew Boakes, reports back on his fault-finding missions from a selection of tasty track day machinery.
QUANTUM LEAP - Luke Wood tests two Quantum Extremes this month. First up though is the Cyclone version. Over 300bhp from a two-litre V8. Oh, and it revs to 11,500 rpm as well…
EXTREME SPORTS - The second of our two track-tested Quantum Xtreme's may not have as much power, but that doesn't make it any less rewarding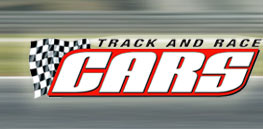 TRCMagazine.com